Day Two of "Teach Better" professional development on The Grid Method with Mr. Chad Ostrowski. Falcon Students, we are excited for your return tomorrow morning, see you then!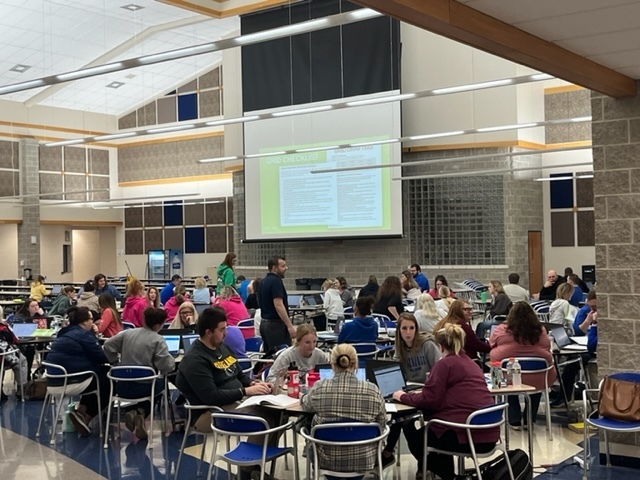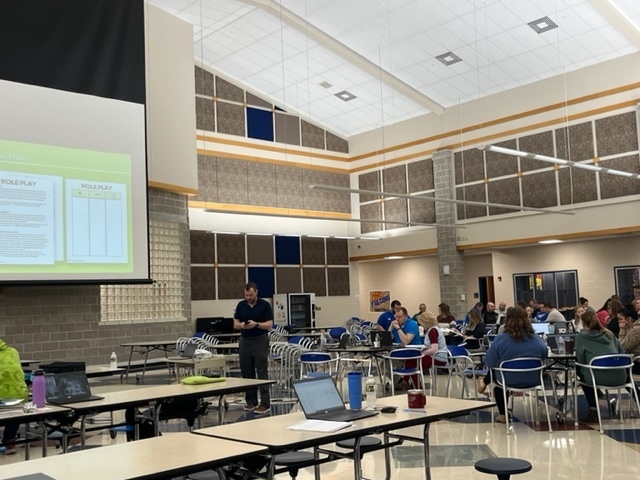 Chad Ostrowski from "Teach Better" presenting UDL's Grid Method teaching strategy; Falcon K-12 staff members preparing Teaching Grid's for their upcoming lessons. Students return Thursday, January 05, 2023.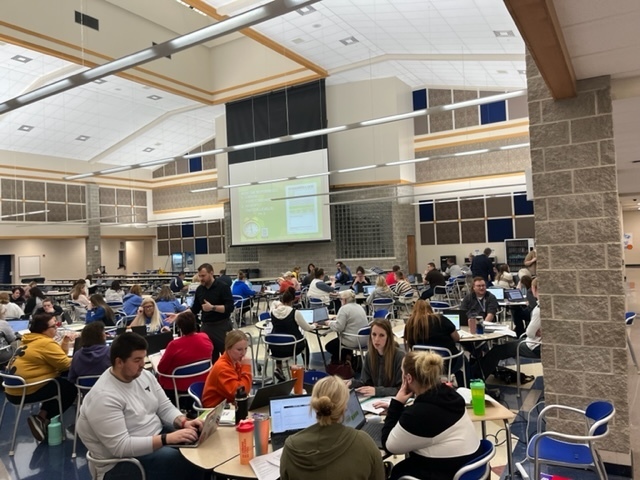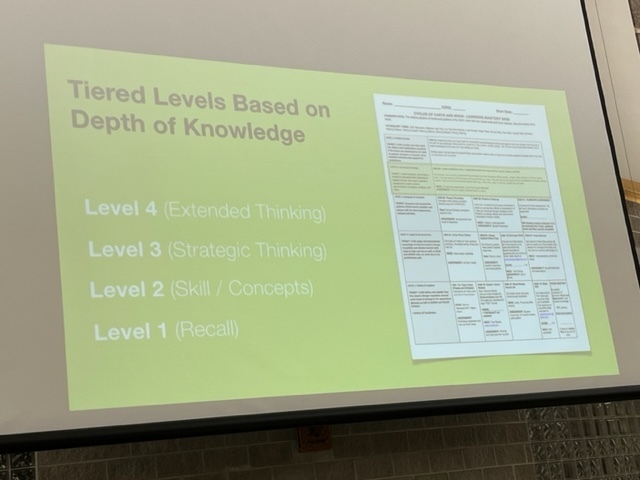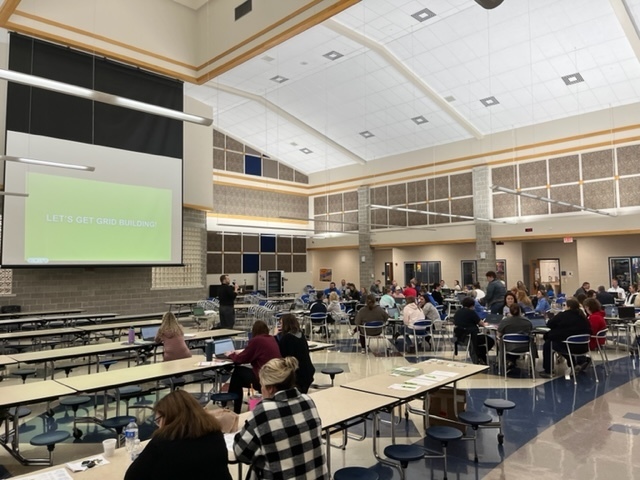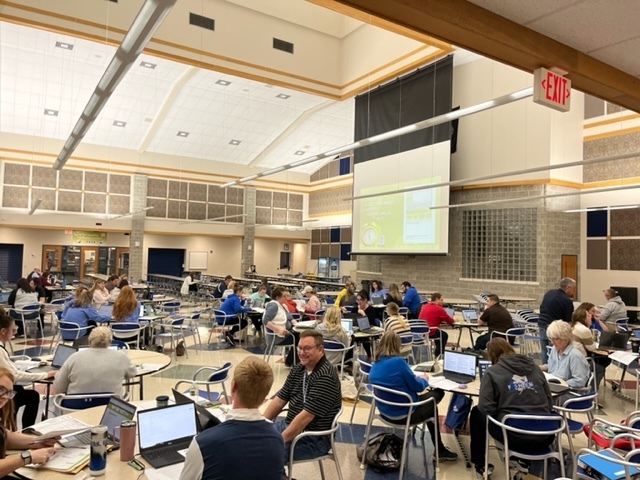 Our very own Elf on the shelf today during lunch, thank you board of education member Mrs. Ashley Walters! All students are released at 1:00pm. Everyone have a wonderful break, Merry Christmas and Happy New Year, see you in 2023!!!
We are all looking forward to the PTO sponsored Pizza with Santa tonight from 5:30pm-7:00pm, please come out and see the lights and get a pizza. Also, a BIG thank you to our PTO for the staff breakfast this morning, it was delicious.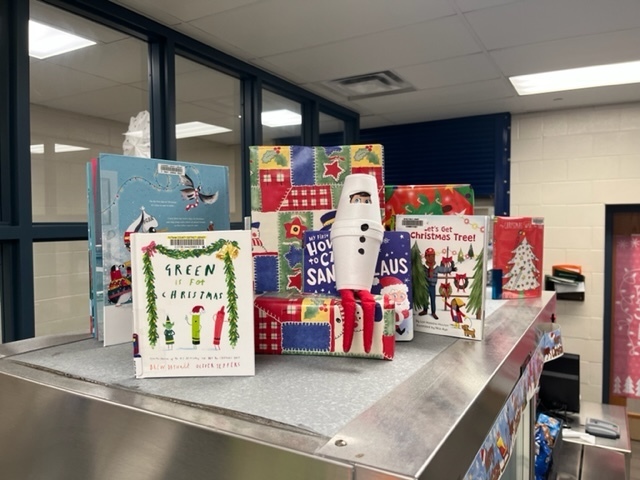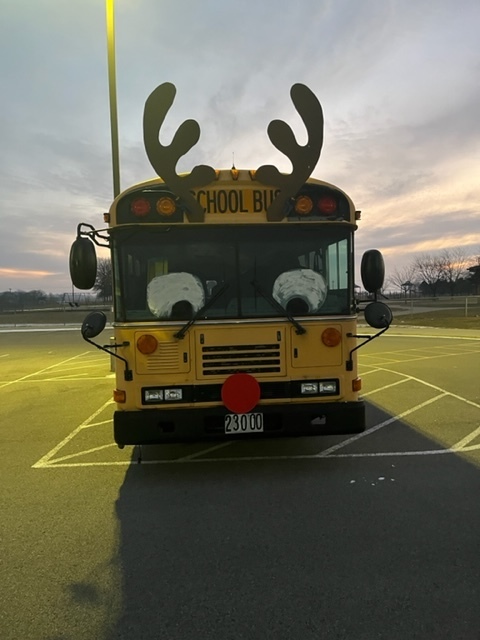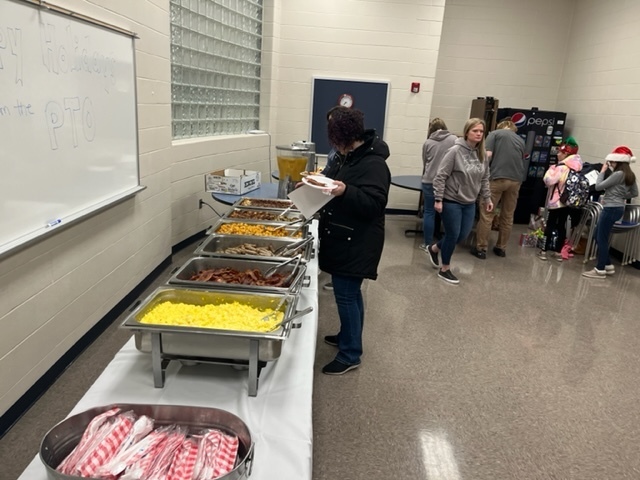 Falcon students and staff having fun today at the K-5 Christmas Assembly.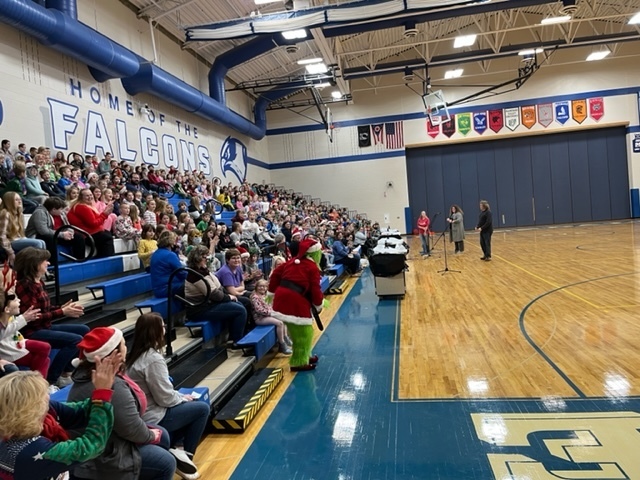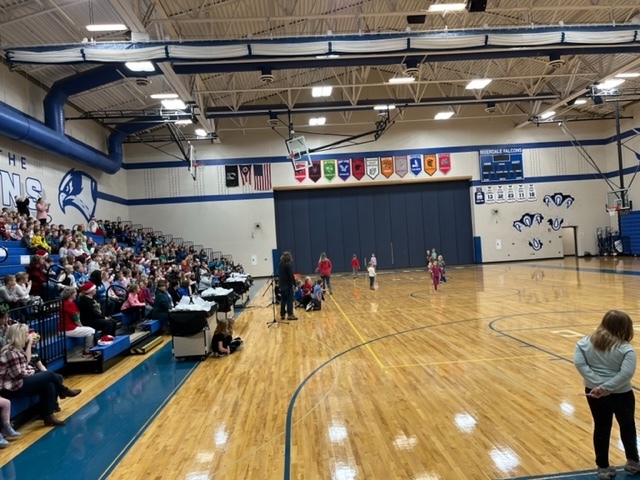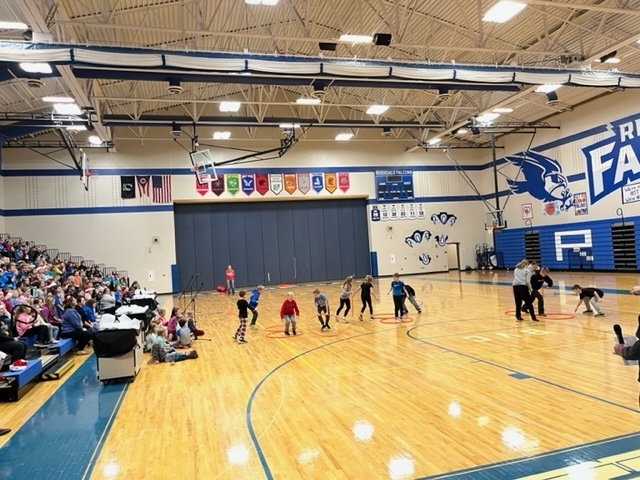 The Library has been full of sweet surprises! Hot Cocoa and treats for staff, RELM and elementary classes.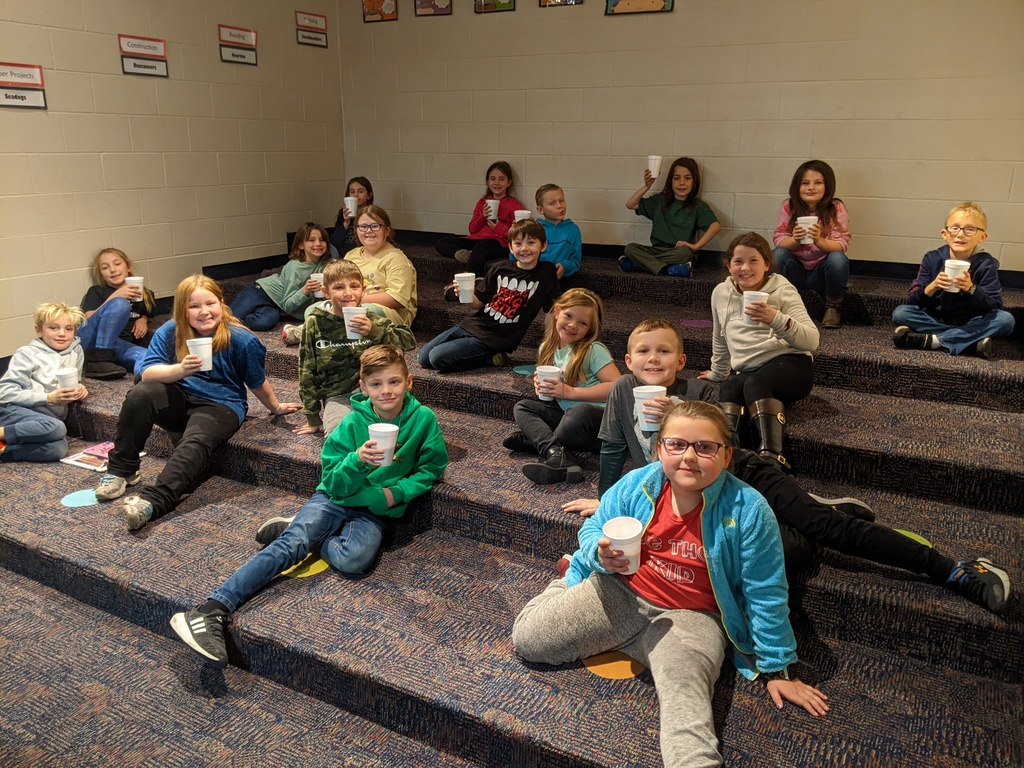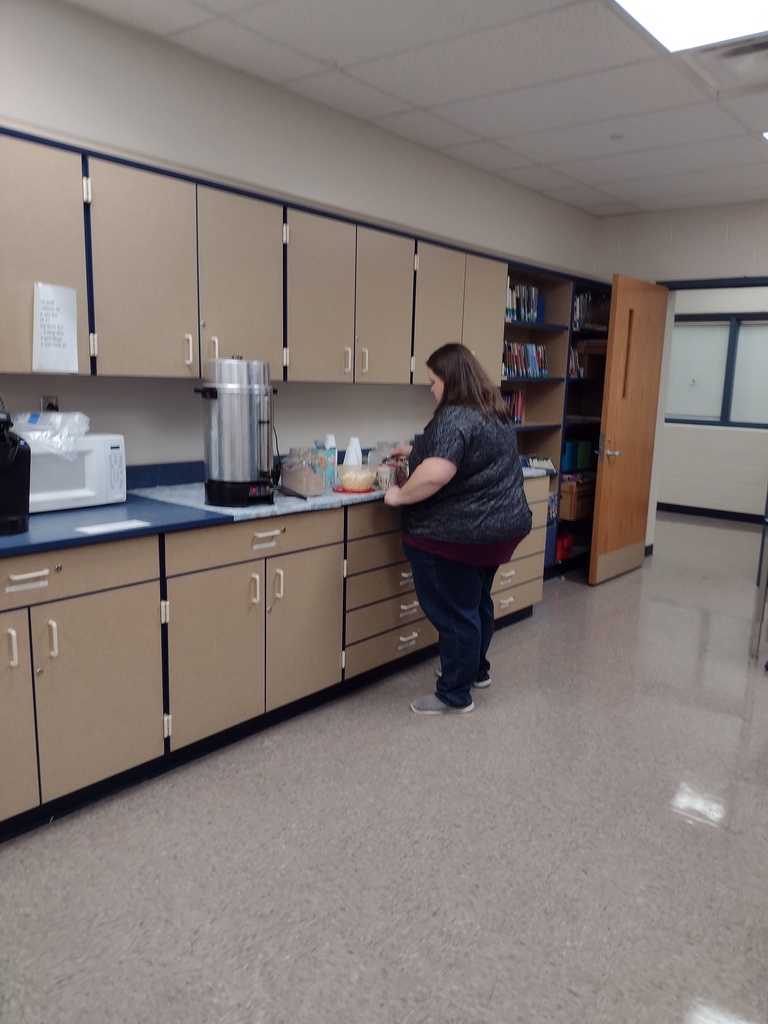 Congratulations to Stephanie Sherman, Henry Farthing, Kyrie Wilson and Zoey Williams for being named December students of the month, great job!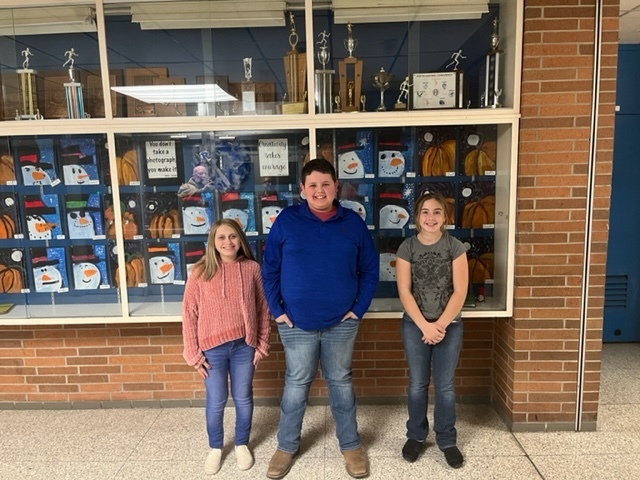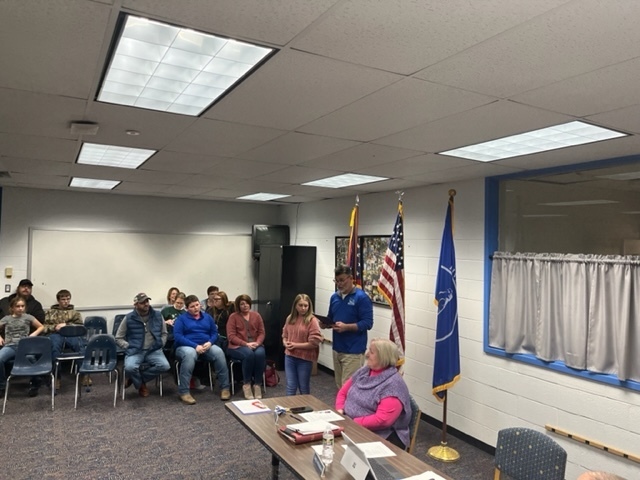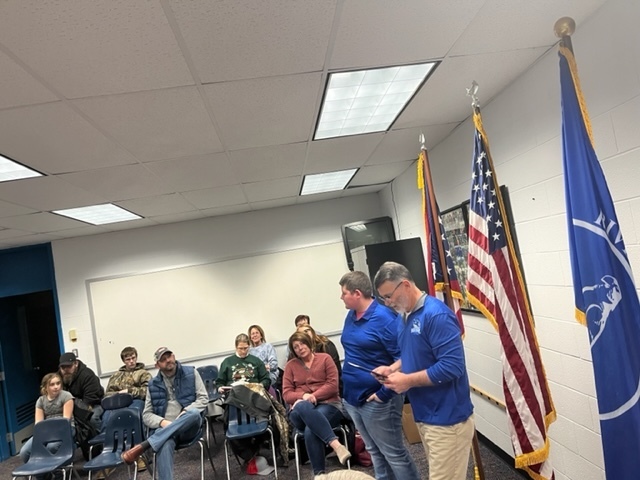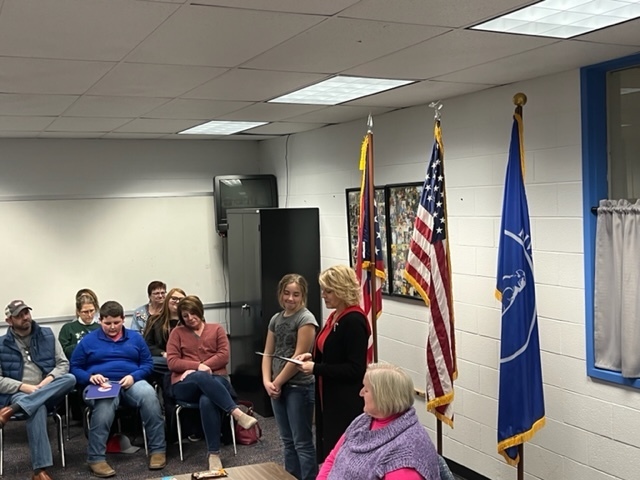 Our Food Service Team got a little help today, or at least we thought we helped... Thank you board of education members: Mr. Tony Butler & Mr. Jacob Fletcher, administration and others for assisting. This is not easy work, Thank you for all that you do Food Service Team!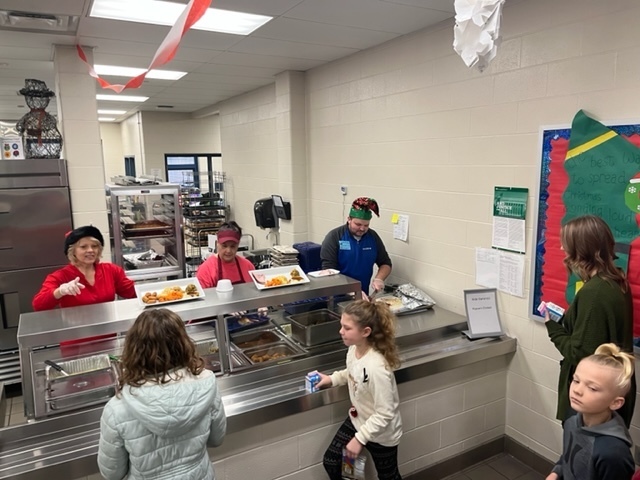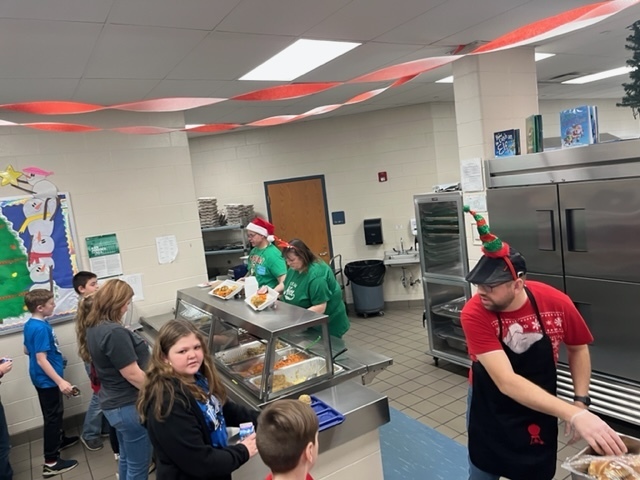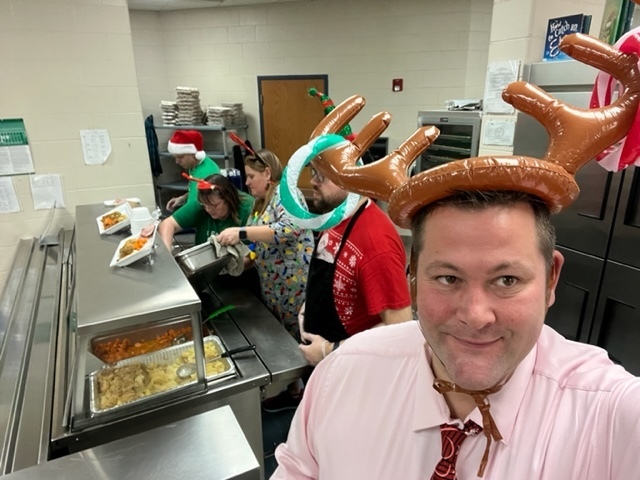 Thank you to everyone and their participation in the 12 Days of Giving and Holiday Spirit!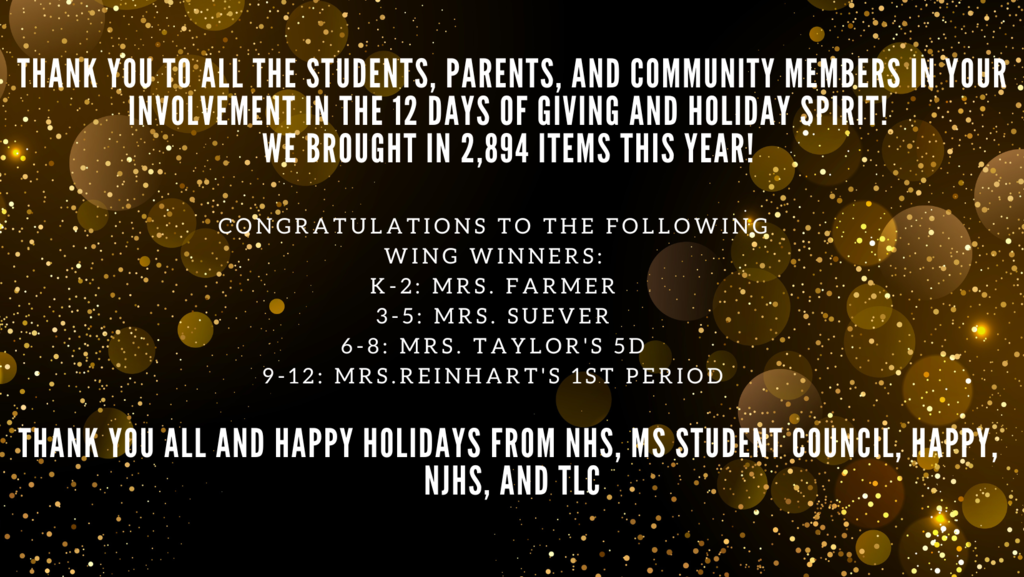 Our Holiday meal today will be served by administration and board of education members today, and of course R. Dale will be assisting.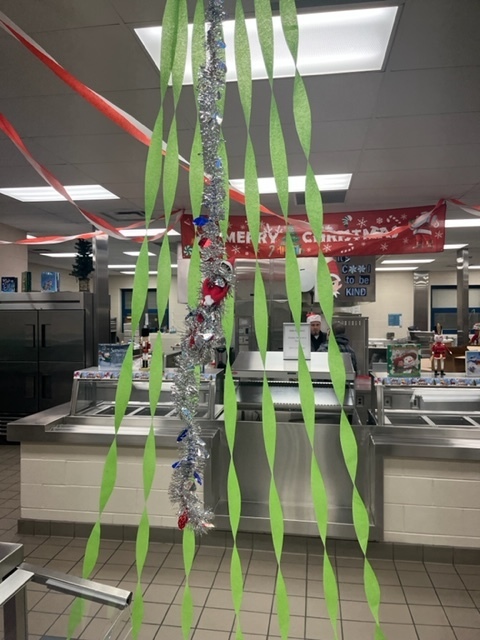 Thank you PTO, the lights look great! Pizza with Santa Tuesday December 20 from 5:30pm-7:00pm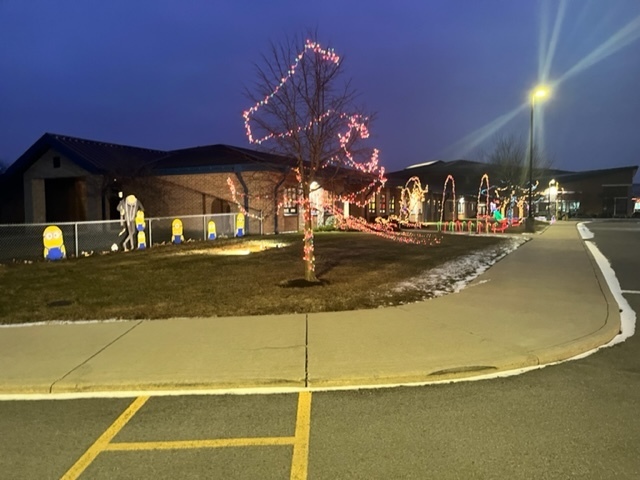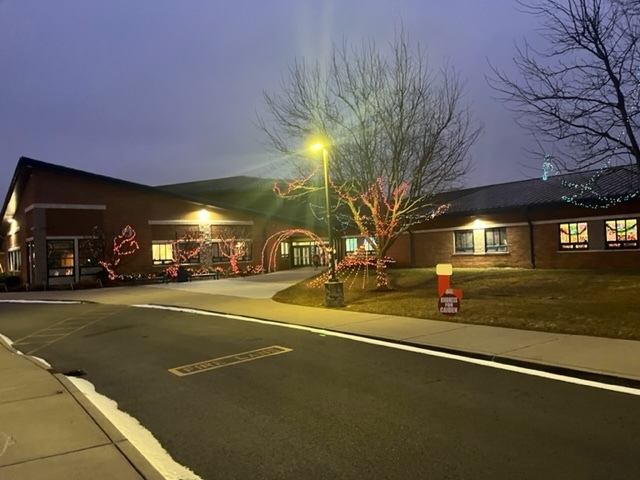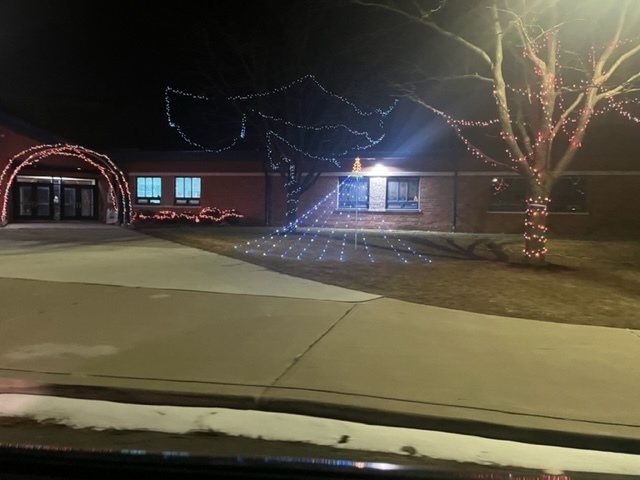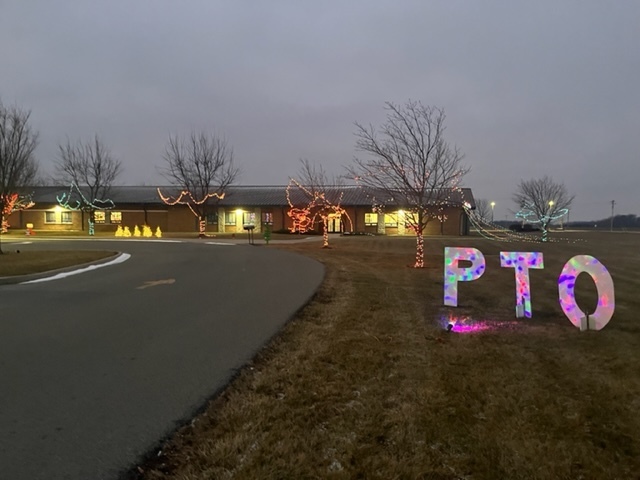 Mrs. Mowery's science class did a fossil simulation with bread and gummies. The bread was used to create layers of sediment that cover dead organisms (gummies) and harden over time.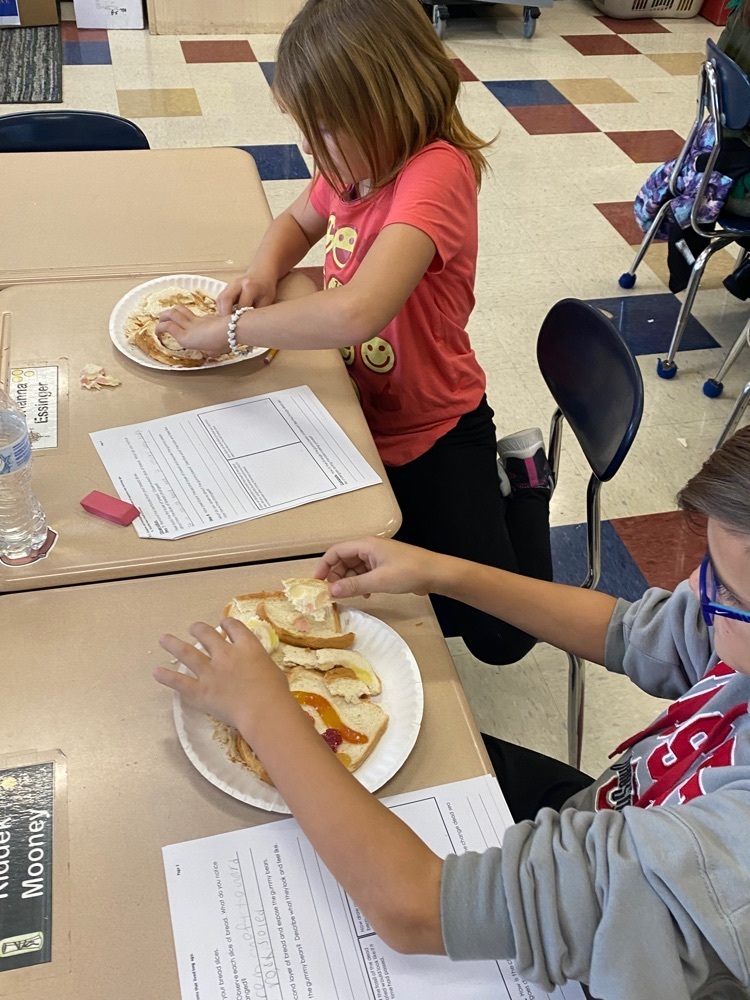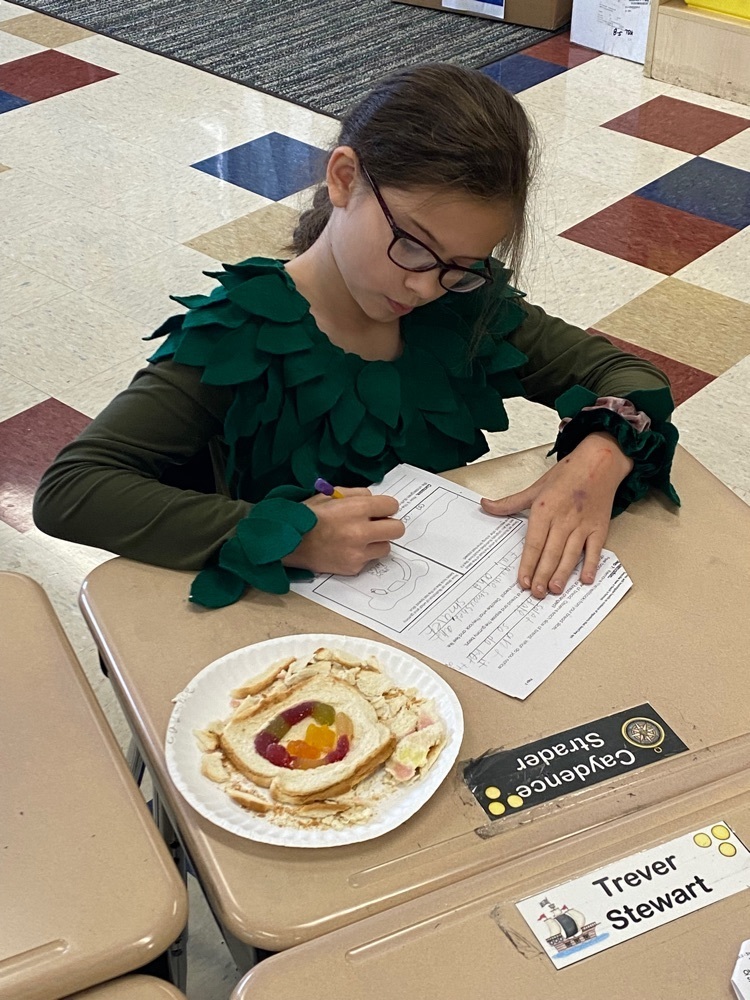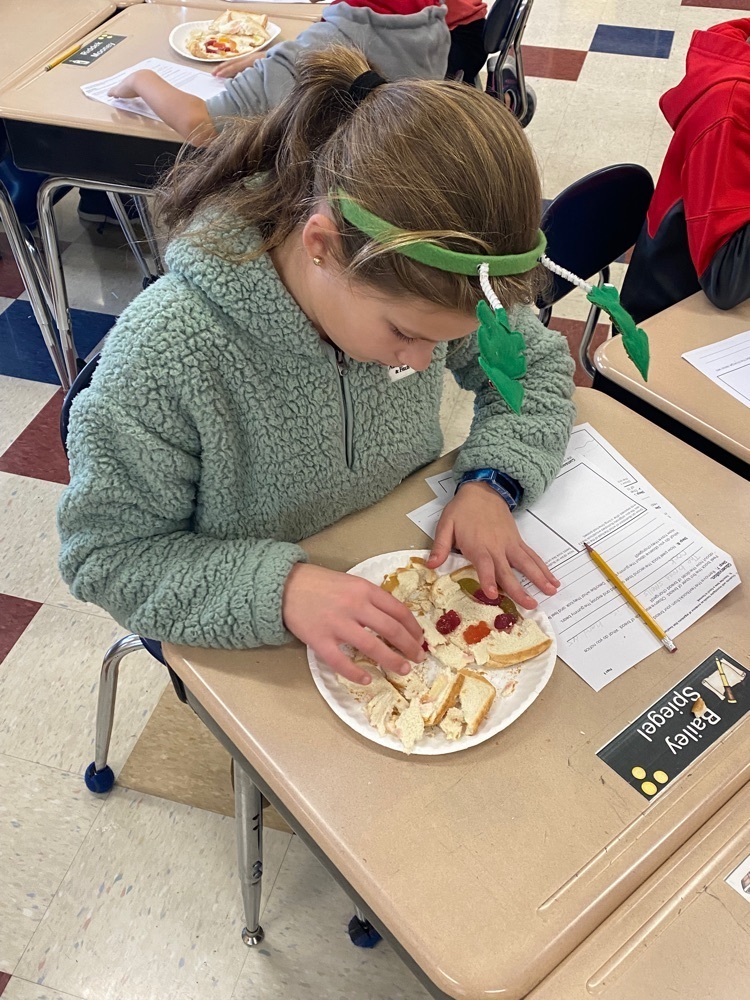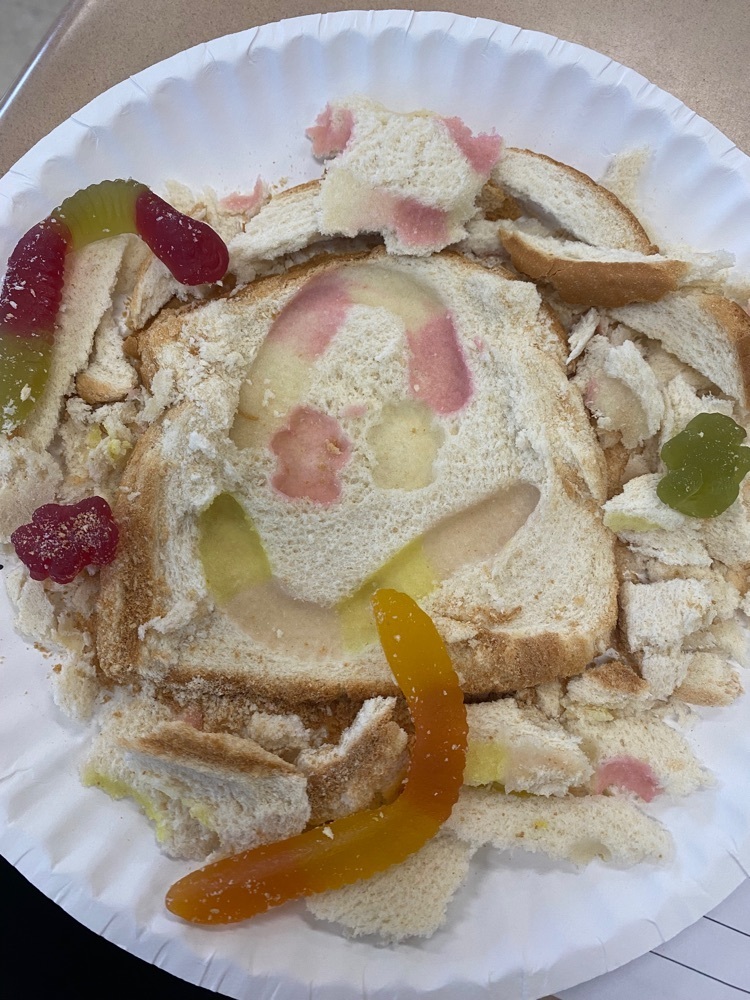 R. Dale wishing everyone a Merry Christmas and offering some Hersey kisses today..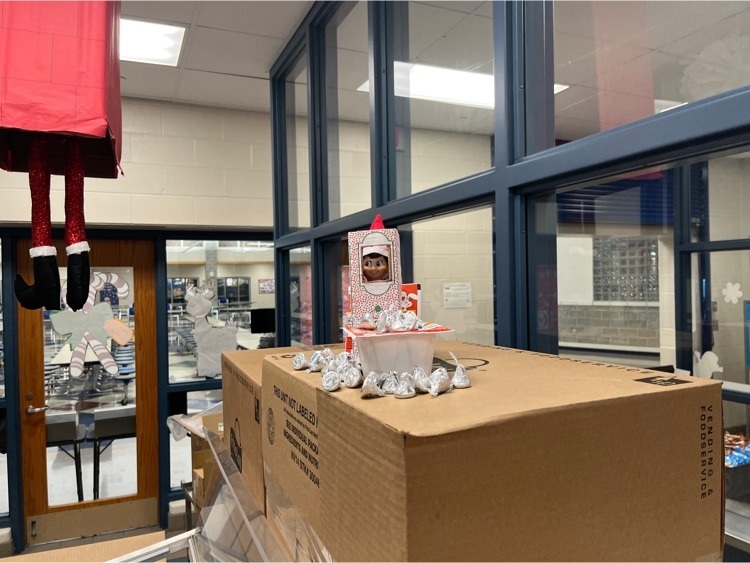 An extra fan in the gym for tonight's Lady Falcons vs. P-G varsity basketball game, 6:00pm. Come out tonight and support the Lady Falcons..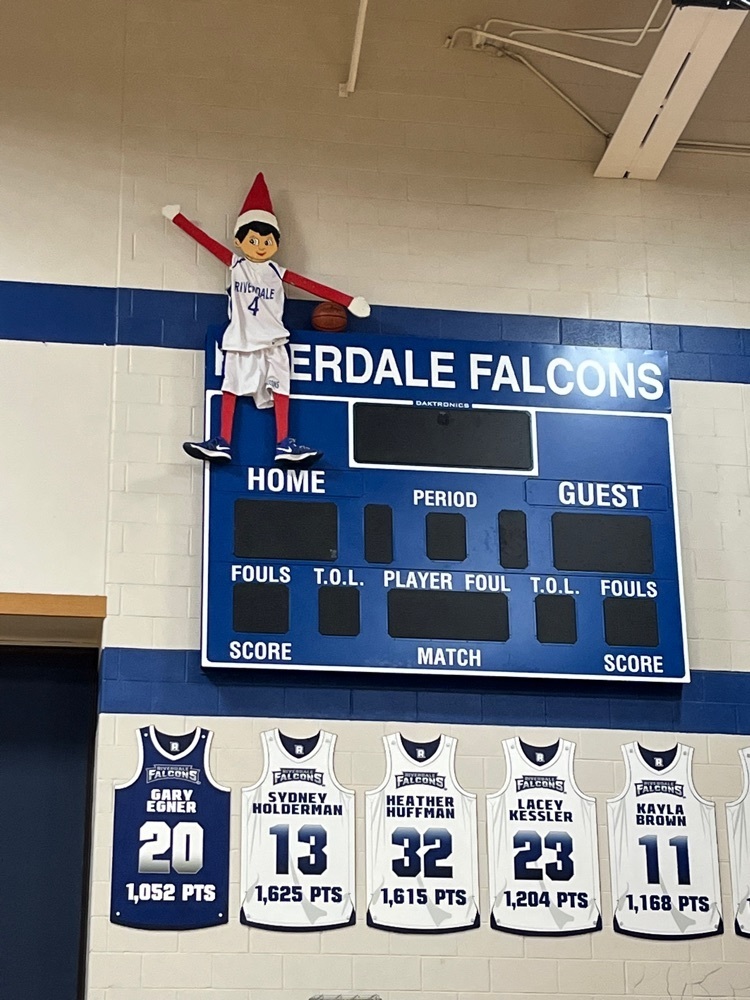 High School Band/Choir with an awesome performance tonight. Mr. Rossman and Mr. Voll got front row seats with Falcon students for the reading of 'Twas The Night Before Christmas'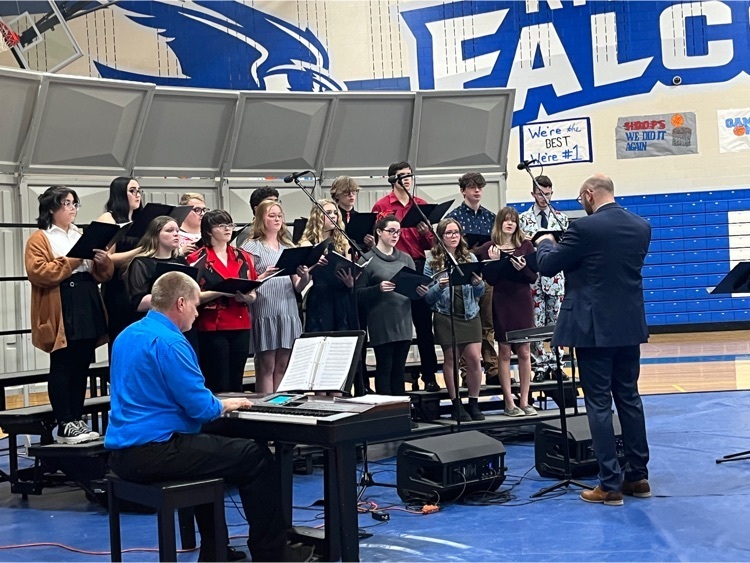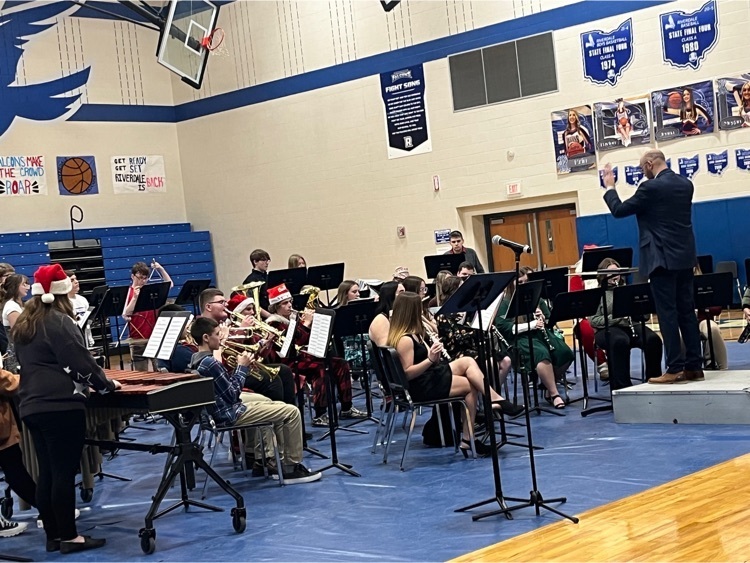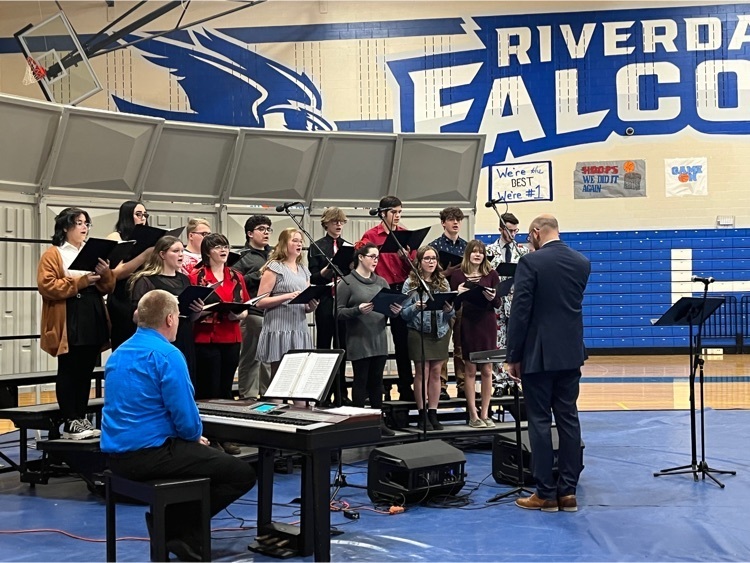 High School Choir/Band Christmas Concert tonight at 7:00pm in the main gym, see you at the show!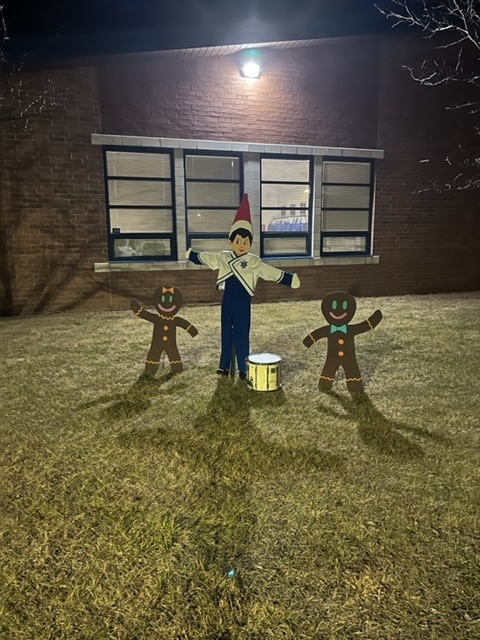 Great show tonight junior high choir and band members. We are looking forward to tomorrow nights high school performance.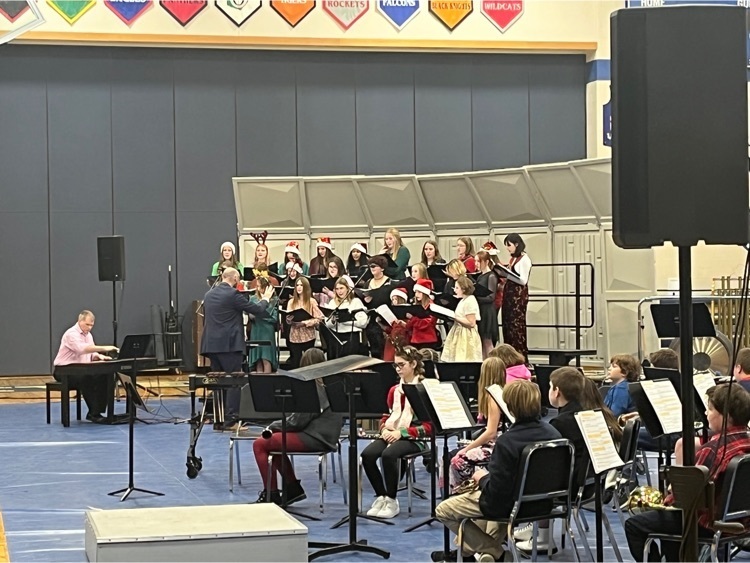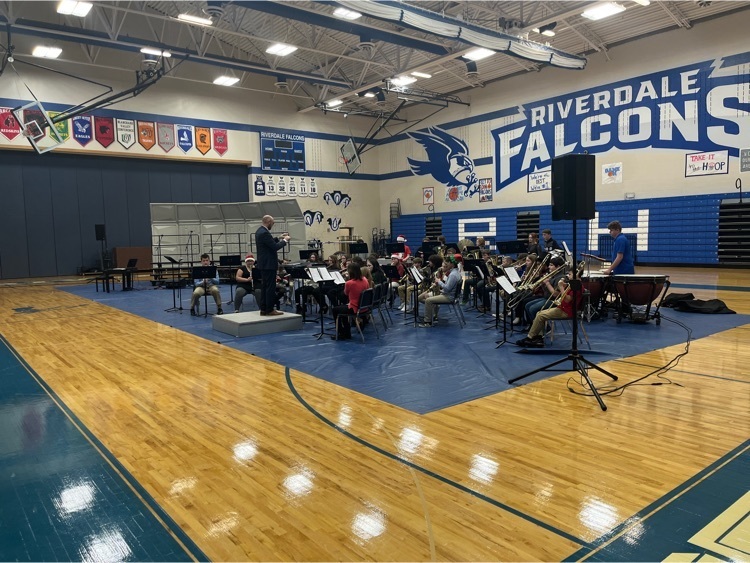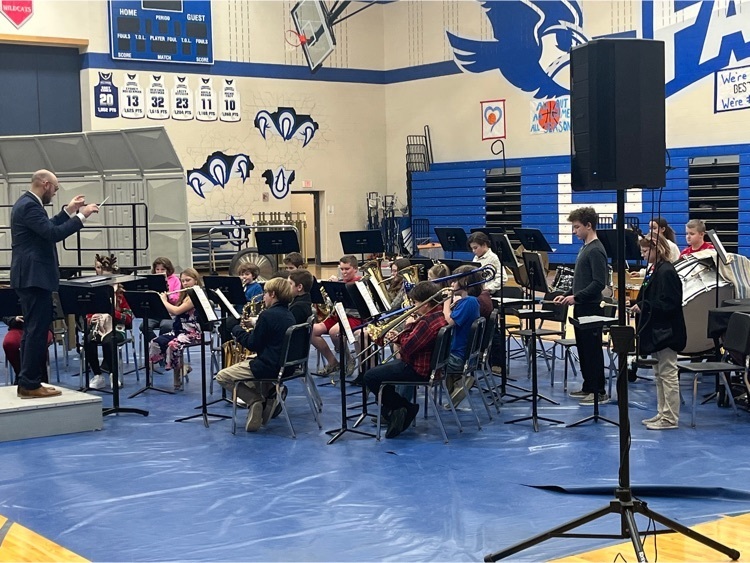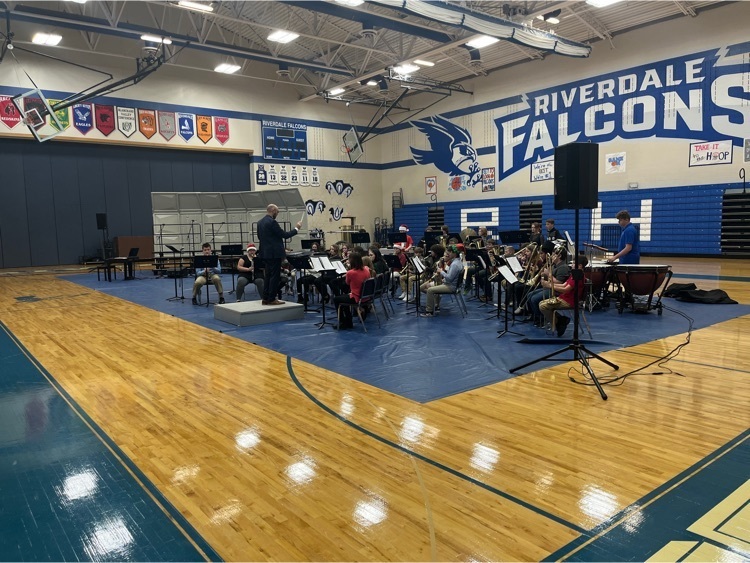 R. Dale just hanging out in the kitchen. Riverdale Holiday spirit in full swing today, Happy Holidays everyone.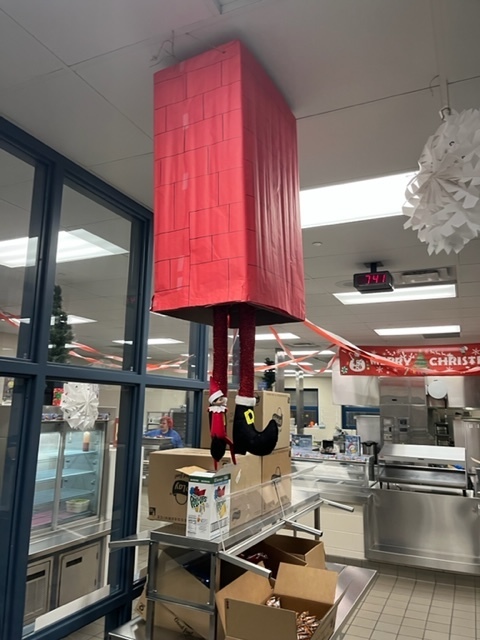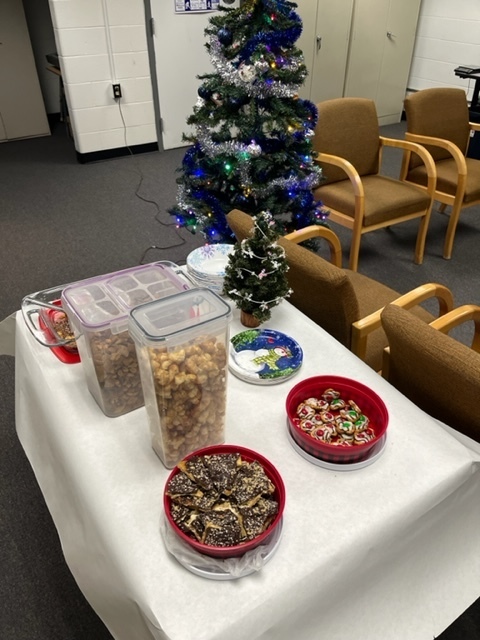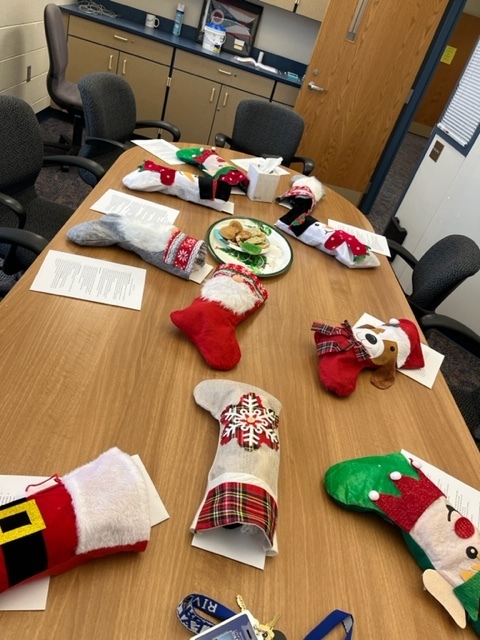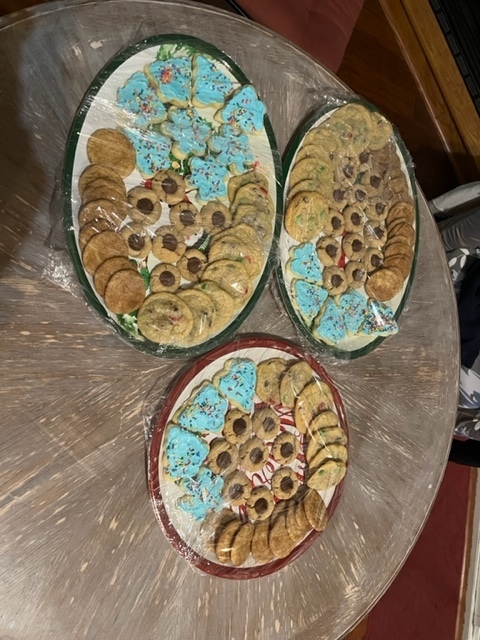 Please join us in the Main Gym this week for the Middle School and High School Winter Concerts. The Middle School Concert is Tuesday (12/13) and the High School Concert is Wednesday (12/14). Both start at 7pm and both are FREE to the public! Please come on out to support the Riverdale Music Department!
Congratulations to the HS Quiz Bowl team for their strong finish in the 4 county, 20 school, NCOESC League. Riverdale finished 3rd in the Southern division and 4th in Friday's All league Tournament. Go Falcon Quizzers.